GROW in Faith




SHARE in Worship




SERVE Others
Welcome to First United Methodist Church (UMC). Located in the heart of Great Bend, KS, we invite all ages and backgrounds to join us as we GROW in faith, SHARE in worship, and SERVE others. Join us on this faith journey as we strive to become passionate followers of Jesus Christ and share His light.
- Advent Worship Series -
This Advent season, as we prepare to celebrate the birth of Jesus, we celebrate how He has made possible what once seemed impossible – peace, hope, joy, and love!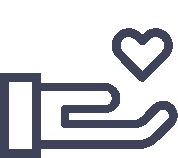 "Jesus replied: 'Love the Lord your God with all your heart and with all your soul and with all your mind.' This is the first and greatest commandment. And the second is like it: 'Love your neighbor as yourself.'"
Want to get involved in the life of the Church? There are lots of opportunities to find community and fellowship! Check out our Facebook for what's going on Now or click below to find our monthly newsletter, The Clarion Connection, for more information and a calendar of events.